Local council offer kind gesture for hospital staff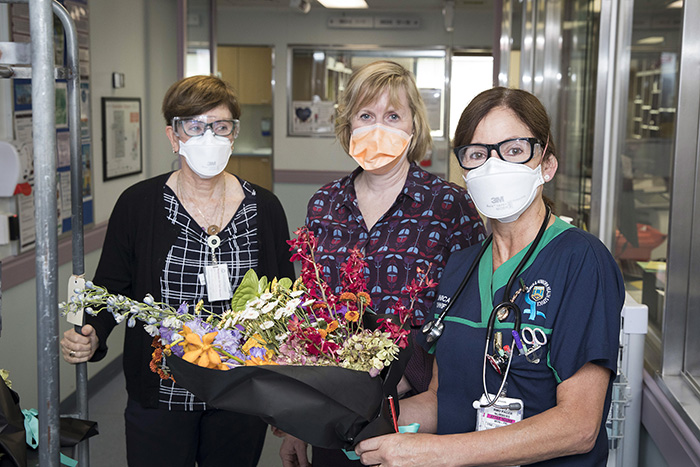 Staff at King Eddies received a wonderful morale boost last week, when City of Subiaco staff visited to donate hundreds of bouquets of flowers that were repurposed from their Subi Blooms floral installations.
Nurses, midwives, new mums and some administration staff were ecstatic to receive such a thoughtful gesture from the local council and Executive Director Jodi Graham said hospital staff were extremely grateful.
"The thoughtfulness of the regifting of these beautiful flowers was commented upon by everyone," she said.
Subi Blooms is a wonderful event held each year in Subiaco to acknowledge Mother's Day. This year was the biggest yet, featuring 13 large-scale floral installations curated by WA floral artists.
The large-scale flower arrangements transform the centre of Subiaco into an immersive floral art trail.
Jourdin Ross, Midwifery Manager & Registered Midwife Rotational Coordinator said the flowers also lifted the spirits of our staff in an ever-changing environment and in times of vulnerability.