First ever waterbirth in the OPH maternity unit!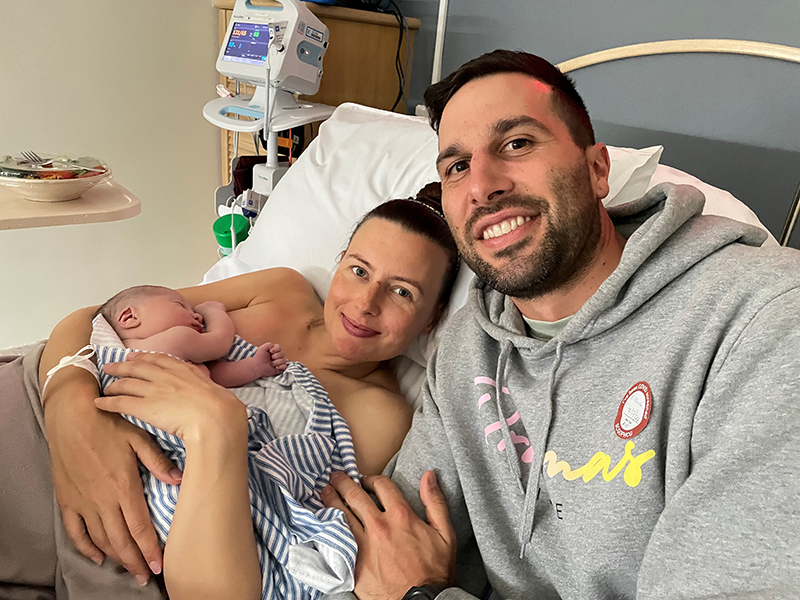 Elly and Stuart and their beautiful baby girl
Meet Elly and Stuart and their beautiful baby girl! They were the centre of a hub of excitement yesterday at WNHS at Osborne Park Hospital when first time mum Elly had the first ever waterbirth in the maternity unit! Water birth is an option that has been available to eligible women at KEMH, in the Family Birth Centre and with our Community Midwifery Program, but with Elly choosing to avoid an epidural she proceeded to use water in the bath to manage her pain.
"I wanted to try and avoid an epidural in case it slowed things down and the bath and shower really helped with the pain."
Elly said her midwives were so supportive of her choice to use the bath they suggested she stay there as the labour progressed.
"I was blown away by how supportive everyone was of my choices," she said.
"I had friends and family who had birthed here, which is why I chose Osborne Park but my whole birth experience has blown me away it's been amazing."