A stellar career - Jen Smyth 45 years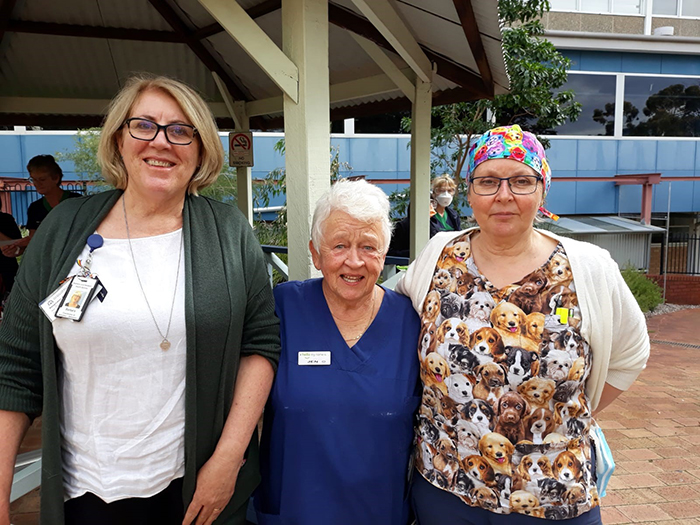 The old saying 'everything happens for a reason' has given nurse Jen Smyth the opportunity to reflect on her long, fruitful career at KEMH as she retires after 45 years.
When Jen arrived in Western Australia, she made applying for a job one of the first things she did. With less than $30 to her name, she didn't limit her applications to one place with KEMH, SCGH and St John of God Hospitals all topping her long list of places to find work.
Without even a driver's license to her name, Jen relied on her father to drive her to her first interview at St John of God. Excited and nervous, Jen arrived here at KEMH, approached nursing admin, confidently explained she was here for a job and left with a start date after meeting with matron Roslyn Denny.
"I arrived and was told to sit, then I talked to a very pleasant lady who viewed all my paperwork and took me for uniform fittings;" she said.
I was so proud of myself and upon returning home it wasn't until my mother asked me, "Where have you been?" that I became confused.
"SJOG had called to say I didn't show up – I had gone to the wrong hospital!"
"And so, my career here at KEMH began…."
Having worked across many different wards in the hospital Jen said her time in the 14 bed 'nightingale' ward, now Centenary clinic was beautiful, but it was her time as the Escort Nurse that she said was her favourite.
"Miss Denny had retired, and Pat Martin was matron," she said.
"She came and offered me the position, and even though I enjoyed ward work I was thrilled to do the job.
"It was extremely social, I got to know all areas of the hospital and staff … and took patients to x-rays and ultrasounds …I even transferred babies to their local hospitals."
Jen described her last 45 years of working at KEMH as 'lovely'.
"I was always treated extremely well and felt looked after," she said.
"Especially when I needed extended leave, whether that was for my parents or when I had a major mishap with a ladder that took me 10 months to return to work."
Jen will head off to England and Ireland in her retirement but plans to keep busy and keep in touch.
"I do childcare twice a week for a family and I'm part of an active social committee for my parish church," she said.
"So, I'm never idle".
Wishing you all the very best in your retirement years Jen, and thank you for a wonderful contribution to health.