National Cervical Cancer Awareness Week is here!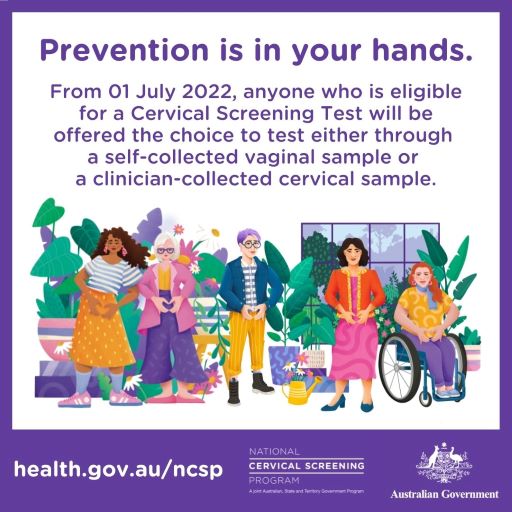 Prevention is in your hands. Did you know, almost all cervical cancers are preventable through regular cervical screening? Cervical screening checks for human papillomavirus (HPV) - a common infection that can lead to abnormal cell changes and is the cause of almost all cervical cancers.
There are now two options for having a Cervical Screening Test. One option is to have a healthcare provider collect your sample from your cervix. The other option is to collect your own sample from your vagina.
So, if you're a woman or person with a cervix, who is aged 25 - 74 and has ever had sexual contact, get in touch with your GP or healthcare provider to check if you're due or overdue for a Cervical Screening Test – it could save your life. And if someone you love is eligible but has never screened or hasn't screened for some time, encourage them to have cervical screening.
For more information visit www.health.gov.au/ncsp (external site)