Protecting our Koorlongka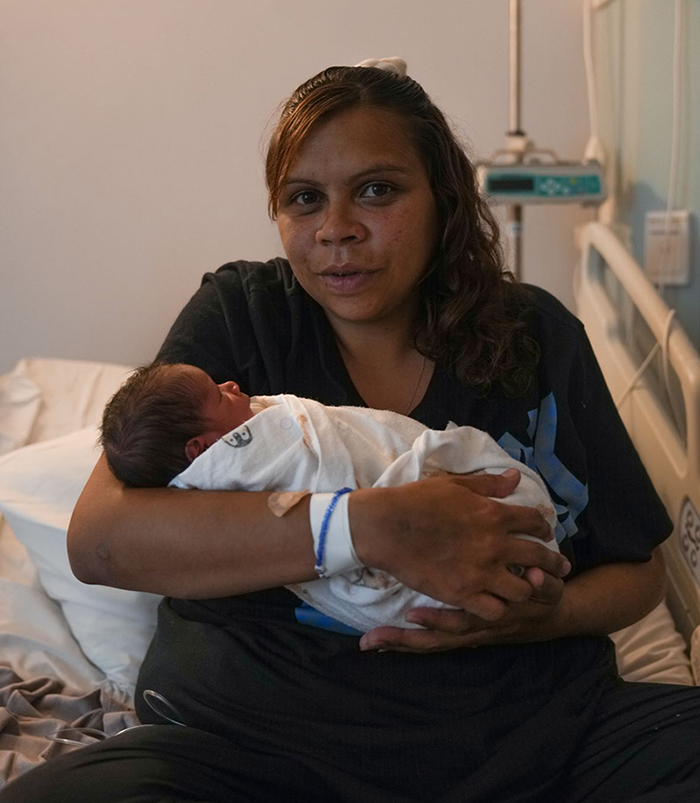 The provision of culturally safe immunisation education to mothers of Aboriginal infants has taken a positive step forward thanks to the Metropolitan Communicable Disease Control (MCDC) team and the Innovative Future (IF) Program.
After a successful IF application and Shark Tank pitch, Naomi Nelson, Aboriginal Health Coordinator at MCDC has led a public health team in an innovative project designed to reduce the risk of Aboriginal children (Koorlongka) acquiring vaccine preventable illnesses.
With IF Program support and funding, the MCDC team, in partnership with social workers, Aboriginal health liaison officers and midwives at King Edward Memorial Hospital (KEMH) have piloted an early engagement program based on a South Australian initiative.
The one-year pilot commenced in May this year and provides mothers with immunisation education and a baby pack which were developed in collaboration with Aboriginal mothers, aunties and grandmothers. With a logo which says, 'LOVE them, CARE for them, IMMUNISE them', the pack and its contents are printed with artwork by a local Aboriginal artist which has embedded educational messaging to encourage conversations around immunisation.
The packs are designed to be practical as well as educational, and include culturally safe immunisation health promotion information, two baby-grow suits, sized to act as reminders of immunisation due dates at 2 and 4 months of age, and other useful items for mothers such as a water bottle, lip balm, and hand sanitiser.
Naomi says 'This collaboration with KEMH gives us a unique opportunity to provide culturally safe immunisation education from birth. The team is enjoying working closely with mothers to support their baby's immunisation uptake in a way which is empowering and culturally appropriate,'.
The team hopes the project will support families to understand the importance of commencing their baby's vaccinations on time. Interim evaluations are looking positive with the team starting to see the benefits of early engagement and positive messaging around immunisation.
MCDC are now engaging with other maternity hospitals to roll out the initiative more broadly and continuing to collaborate with KEMH on other initiatives to support the immunisation of Aboriginal infants.