Adult Cancer Surveillance Clinic a first in Western Australia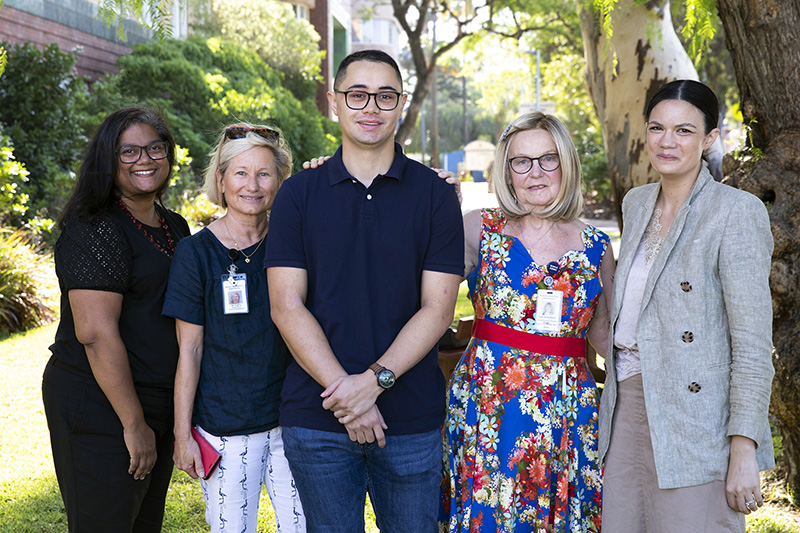 A new surveillance program is helping to save lives by identifying cancer prior to a patient experiencing symptoms.
The Adult Cancer Surveillance Clinic (ASC) is run by Genetic Services of WA (GSWA) and was established after the Familial Cancer Registry team identified a gap in surveillance for patients with rare cancer predispositions.
Genetics WA Familial Cancer Registry Manager Lyn Schofield said if a patient has a brain tumour, normally the neurosurgeon would deal with their brain, but there wasn't any other surveillance happening for other parts of their body."
"It is difficult for patients with a rare disposition to cancer to access surveillance services and we recognised it was essential to establish an Adult Surveillance Clinic to ensure these patients could access appropriate surveillance," she said.
The Adult Surveillance Clinic is a comprehensive clinic that coordinates the care, undertakes regular surveillance and supports adults with a rare disposition to cancer and is a first in Western Australia.
Consultant Geneticist Cathy Kiraly-Borri said it was an excellence step forward that the Adult Surveillance clinic team is able to provide a comprehensive service.
"People with rare cancer predispositions, such as Li-Fraumeni syndrome, now have somewhere they can go to receive the ongoing surveillance," she said.
When patient Declan Murphy was diagnosed with cancer at 14 years of age, he also discovered he had Li - Fraumeni syndrome (LFS) a hereditary condition which is often associated with a mutation in a TP53 gene, which greatly increases the risk of developing various cancers over his lifetime.
Dr Cathy Kiraly-Borri said Declan was one of the first patients to receive a full body Magnetic Resonance Imaging (MRI) through the Adult Surveillance Clinic and this early detection likely saved his life when a small adrenal tumour was discovered.
"The surgeon who operated on him was impressed because it was the smallest ever adrenal cancer identified in Western Australia, and it eventually made a huge difference in Declan's management because he only required surgery and no further treatment," she said.
For Declan, now aged 29, this was his second cancer experience and said the surveillance service provided him with a greater peace of mind.
"It is great knowing that someone else is out there thinking about your cancer surveillance for you and keeping you vigilant in your checks, as there is always the risk that the cancer is going to come back, so you have to be vigilant," he said.
"This service is quite honestly lifesaving.
"After they found the adrenal tumour, I was booked for surgery a few weeks later and by the time they took the tumour out, it had become malignant."
Declan now has an annual MRI, an endoscopy and a colonoscopy every two years.